Are you traveling to Surabaya soon? Then check this article out as I share my SURABAYA INDONESIA TRAVEL GUIDE BLOG with a sample itinerary, hotel and hostel recommendations, things to do, and other useful tips coming from my very own previous Surabaya travel experience! This article contains affiliate links which are legit and you are welcome to use, with no additional cost on your part.
To be honest, visiting Surabaya, Indonesia is something I never really planned for. In fact, it is not even on my top list of places to go in Indonesia. Some friends who have been there are telling me there is really almost nothing to see there. In fact, I only hear about Surabaya as a city no different than Jakarta (read: traffic jam), and only as a popular transit destinations to different cities in Indonesia and Southeast Asia.
However, having heard of so many stories of how Surabaya played a key role in the independence of Southeast Asia from the Dutch, it became a primary place of interest to me as an International Relations Professor and a history enthusiast. To relate to this context, I suggest you watch the movie Soekarno on Netflix. I placed the trailer below for your reference.
But before anything else, here are other travel articles about Indonesia I have written that you might also be interested in:
TELL ME MORE ABOUT SURABAYA, SHERLYN!
Surabaya is the capital city of East Java, Indonesia (Jawa Timur) which is the least populated province in the island of Java. Surabaya is also considered as the second largest city in Indonesia, but it is not really close to Jakarta in terms of numbers, with only around 2 million people living here. Apparently, Surabaya used to be a place where one would see a lot of remnants from the Dutch colonial era, but it eventually became just like any other city in Southeast Asia, given the presence of adjacent big malls, traffic jams, and the like.
Other Important Information About Surabaya
TIMEZONE: GMT+7 (Western Indonesian Time) Surabaya is one hour behind the Philippines
LANGUAGE: Indonesian (Bahasa Indonesia). You will rarely see signs with English translation, and English is not a primary language in Indonesia, hence bring with you some common Indonesian phrases to communicate with restaurant/hotel staff, taxi drivers, and other people you will encounter. It also helps to have translating apps handy.
CURRENCY: Indonesian Rupiah
WHERE TO STAY IN SURABAYA
Top Hotels in Surabaya
Hotel Majapahit boasts a lot of contribution to the history of Indonesian Independence, hence it must be on everyone's Surabaya travel bucket list. Their afternoon tea set is also unique and localized, for instance they included the famous lapis Surabaya.
Other Hotels in Surabaya
Or you can check these other hotels in Surabaya (click to check availability and rates):
Top Hostels in Surabaya
Budget travelers would mostly opt to stay in hostels. Don't worry, Surabaya has a lot of cool and hipster hostels to choose from!
Other Hostels in Surabaya
Or you can check these other hostels in Surabaya (click to check availability and rates):
WI-FI ACCESS IN SURABAYA
While in other countries I could survive without a tourist/local SIM card, I chose to but a tourist SIM card in Indonesia since I will be moving around a lot, and wi-fi is not accessible everywhere (just like Manila).
I bought a simPATI Tourist SIM when I arrived at Jakarta Airport for 100,000 Rupiah. It has 10GB data and 300 minutes local and international calls valid for 14 days. The data connection was pretty good, especially when I went to Mount Bromo and other nearby provinces.
HOW TO GET TO SURABAYA
Via Jakarta, Indonesia
Jakarta is the most popular transit destination going to Surabaya. Garuda Indonesia operate several flights on this route the whole day. I took my flight from Jakarta to Surabaya via Garuda Indonesia and it was indeed a 5-star airline!
Via Bali, Indonesia
Several flights operate from Bali to Surabaya, including flights by budget airlines, such as AirAsia Indonesia, Lion, Citilink, Indonesia, Batik Air, and Nam Air, among others.
Via Singapore
Airlines such as Scoot, Garuda Indonesia, and Jetstar have Singapore-Surabaya (vice versa) direct flights.
Via Kuala Lumpur, Malaysia
AirAsia Indonesia directly flies from Kuala Lumpur to Surabaya and back.
GETTING AROUND SURABAYA
Getting around Surabaya is a little hard using public transportation, hence you can choose either to hail taxi (Bluebird) or download and use your Grab app. Bluebird taxis are reliable and they are not gonna scam you (unlike in other cities like Manila). They have a huge screen inside that serves as a meter, containing the identity and photo of the driver, kilometers elapsed, and the rate. Taxi fares in Indonesia are relatively cheap compared to other Southeast Asian cities.
THINGS TO DO IN SURABAYA
Don't believe anyone who would say that there is nothing to see or do in Surabaya! In fact, listed below are just few of the many things you could do in this quaint nice city:
House of Sampoerna
Bank Indonesia Museum Surabaya
Heroes Monument
10th November Museum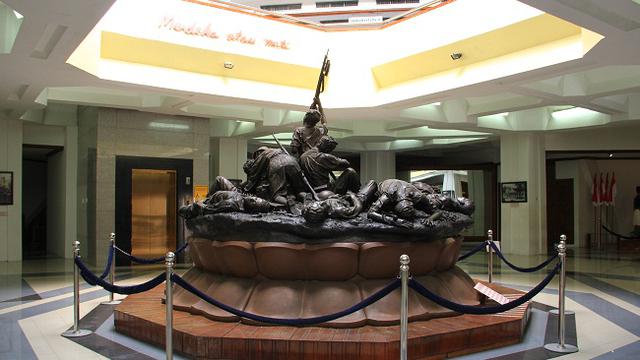 Cheng Hoo Mosque
Other Places to Visit in Surabaya
Mesjid Ampel
Pasar Pabean
Kong Co Kong Tik Cun Ong Temple
Jembatan Merah
Gedung PTP XXII
Masjid Al Akbar
Monumen Kapal Seram
ALSO READ:
8 SPOTS TO VISIT IN SURABAYA, INDONESIA
WHERE TO SHOP IN SURABAYA
Mirota Batik and Handicraft Surabaya
Mirota Batik and Handicraft Surabaya is a huge place that sells batik clothing (I was able to buy two beautiful batik dresses there!) and souvenir items, such as wayang kulit puppets, fridge magnets, and the like.
Here are Mirota Batik's social media accounts:
Facebook: https://www.facebook.com/mirotabatik.sby
Instagram: https://www.instagram.com/mirotabatiksurabaya
Periplus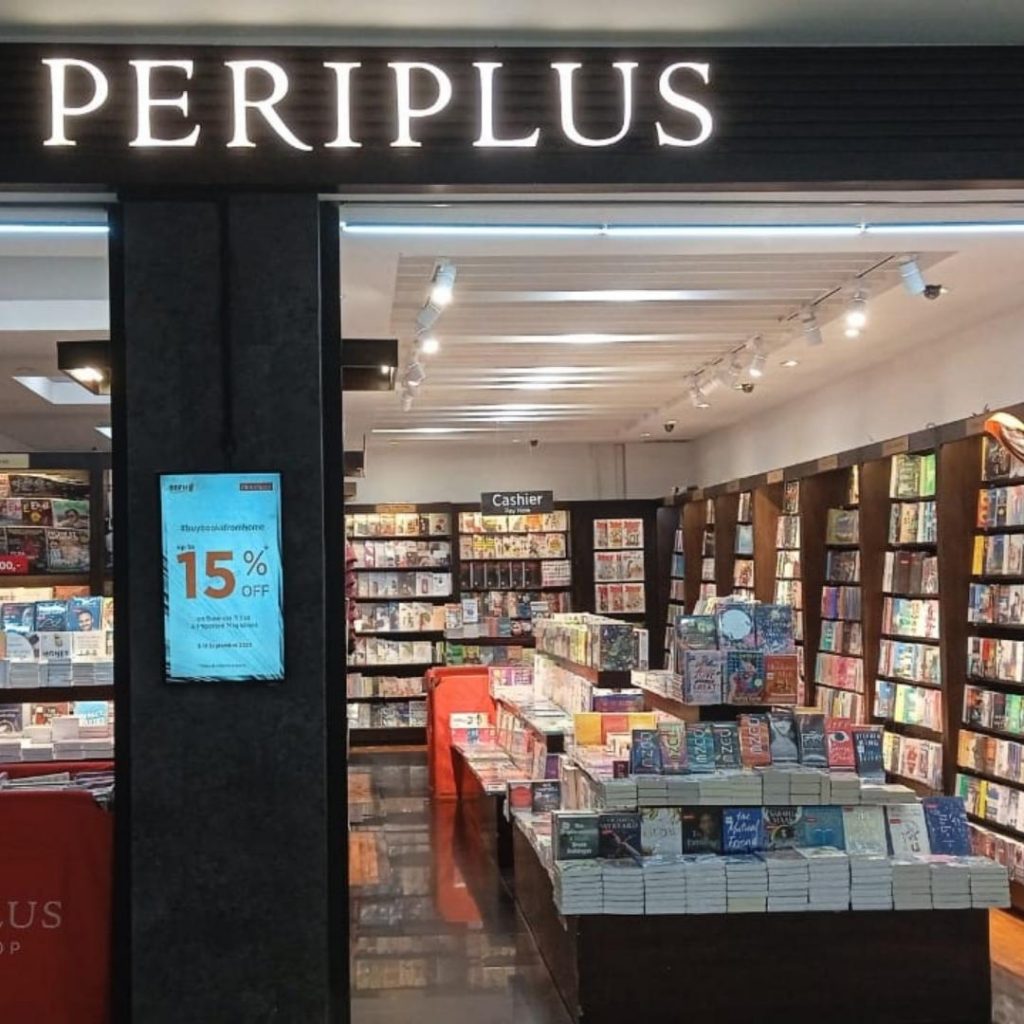 Periplus is a popular Indonesian bookstore which sells a lot of English books. They mostly have them at airports. If you missed shopping at Periplus in Surabaya Airport, you can consider shopping at Jakarta Airport instead (of course, only if you are transiting via Jakarta).
WHERE TO EAT IN SURABAYA
Surabaya is a very vibrant and it's becoming diverse, hence the presence of many Western and International restaurants in the city. But if you are traveling to Surabaya, chances are, you would want to check out Indonesian restaurants, right? So here are my recommendations:
House of Sampoerna Cafe (Jalan Taman Sampoerna)
Soto Ambengan Pak Sadi Asli (Jalan Ambengan 3A)
NIGHTLIFE IN SURABAYA
Indonesia is the largest Islamic country in the world, and Surabaya is predominantly Muslim (but there are a significant number of Chinese settlers and expats in the city), hence nightlife is not really that popular here. But you can check these establishments if you are looking for a place to have some drink after the day:
Java Lounge (Jalan Sumatra 40)
Colors (Jalan Sumatra 81)
FIRST-HAND TIPS (AND STORIES) FROM SHERLYN!
As a common Islamic tradition, shaking hands might not be a common gesture among Muslim Indonesians, so don't get offended if someone did not shake your hand or did not return your handshake. In business settings, on the other hand, it is practiced, but Indonesian women shake hands on a very soft manner (not the typical grip type).
It is very humid in Surabaya, but please don't make it a reason to dress provocatively. Remember, you are in the largest Islamic country in the world. Let's pay some respect.
If you are taking an early morning flight at Juanda International Airport, some shops are closed until around 5AM, so make sure you have some packed food in case you get hungry.
Please bring some common Indonesian worlds, since some taxi drivers and restaurant staff get intimidated when spoken to in English (you will sometimes get blank stares or you will be passed on to someone else). Otherwise, showing translated English words in Google translate on your smartphones will work.
FREQUENTLY ASKED QUESTIONS ABOUT SURABAYA
Do Filipinos need a visa to go to Surabaya?
No. Because Filipinos with valid Philippine Passport can enter any ASEAN member states, including Indonesia, without a visa.
The members of the Association of Southeast Asian Nations (ASEAN) signed an ASEAN Framework Agreement on Visa Exemption in order to achieve a lasting friendship and cooperation among ASEAN countries, hence as ASEAN Citizens, we Filipinos can travel around ASEAN region without a visa.
ALSO READ:
VISA-FREE SOUTHEAST ASIAN COUNTRIES FOR PHILIPPINE PASSPORT HOLDERS
When is the best time to visit Surabaya?
To be honest, Surabaya is a very humid city (it is in fact even more humid than Jakarta or Manila), but the best time to go to Surabaya would be the dry season (May-September) because this is the time when Surabaya has minimum rainfall. Wet season (October-April) is when Surabaya is usually experiencing heavy rainfalls, making it hard to go around.
How many days should you explore Surabaya?
Based on my experience traveling around Surabaya, contrary to my friends' opinions that there is almost nothing to see in Surabaya, I must say you shouldn't treat Surabaya as a mere layover destination but give it a chance by exploring it for 2-3 days. To begin with, a lot of events in Indonesian history happened in Surabaya, hence it is nice to visit museums and historical sites there. On other days, you can either do street photography, have a food trip, or go shopping.
Surabaya Travel Plug Adapter
Indonesia uses Types C and F travel plug adapters, so make sure you are prepared to have these, because not all hotels in Surabaya have universal travel plug adapters.
ALSO READ:
A PRACTICAL GUIDE TO TRAVEL PLUG ADAPTERS IN SOUTHEAST ASIA
SURABAYA INDONESIA TRAVEL GUIDE: Your recommendations are welcome! 🙂
There you have it! I hope this Surabaya Indonesia travel guide was able to help you with your upcoming trip to Surabaya. If ever you want to ask more questions, please just slide a DM on my email. Also, if ever you think more important details need to be included in this post, so let me know! In the meantime, happy travels to Surabaya and please tell me about your experiences there!