This long road is where much of Bangkok comes to party and eat – especially its vast expat community. People from the Middle East, Japan and Korea, in addition to farang (foreigners of European descent), give the area a distinctly cosmopolitan feel. The BTS runs along much of the road, so getting to and around here is a snap.
WTF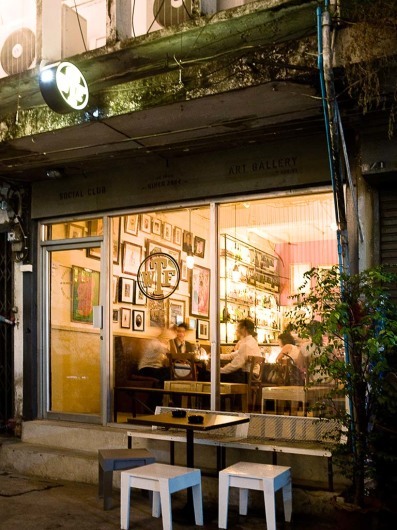 Ostensibly a bar, WTF (Wonderful Thai Friendship) also hosts thought-provoking art exhibitions in its upstairs gallery, occasional dinner pop-ups, storytelling events, poetry slams and the like. Think of it as a cultural centre that also happens to serve really excellent cocktails. Check the website to see what's on when you're in town.
SEE ALSO: WTF to mark Myanmar's coup-versary with two days of exile art
---
The Commons
Could this hit venue signal a shift away from the often characterless, typically mall-based Bangkok food court? It certainly feels like it. Enter the spacious, contemporary-feeling structure to encounter a cafe and craft beer bar, as well as outlets of some of the city's better restaurants, with options ranging from Neapolitan-style pizza to Mexican.
---
Sri Trat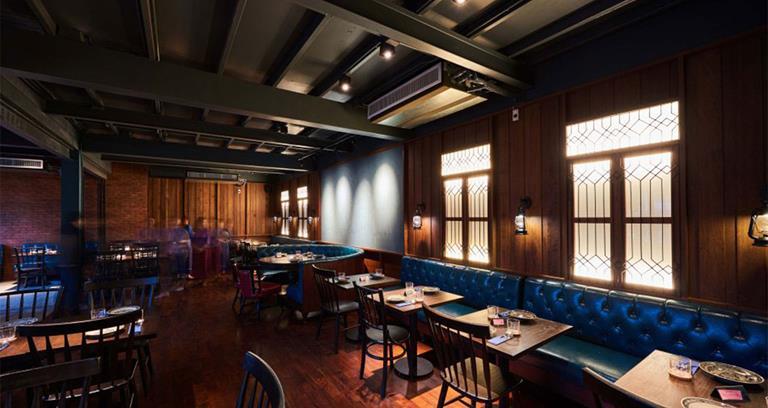 The people of Bangkok are finally taking notice of their country's diverse regional cuisines, and one of the more exciting places to eat vicariously in the provinces is Sri Trat, dedicated to the cuisine of Thailand's eastern seaboard. Expect dishes packed with fragrant herbs, subtle influences from Cambodia, pleasantly sweet flavours and lots of seafood.
---
Tuba
Wacky is probably the best term to describe the interior design theme here, which incorporates over-the-top furnishings from the '60s and '70s, gaudy paintings and life-sized superhero statues. Order a cocktail the size of your head (really) and some very tasty bar snacks (don't miss the deep-fried laap, a 'salad' of minced meat), and try to make sense of it all.
---
COMMERCIAL: HERE ARE SOME HOTELS IN BANGKOK SUKHUMVIT DISTRICT THAT I HIGHLY RECOMMEND:
---
Studio Lam
Most Bangkok clubs are staunchly of the boom-boom, pfff-pfff variety and you could be mistaken for being in any large city. But Studio Lam is resolutely Thai, which makes it a lot more fun. The DJs here spin vintage vinyl, much of it local, but from virtually any time or place people recorded music.
SEE ALSO: Thonglor music venue 'Studio Lam' reopens as chocolate cafe
---
Waon Piano & Scotch
Sure, you've karaoked, but have you ever belted it out to live accompaniment? If not, consider this Japanese-run karaoke bar, where the owner is perched behind a piano, awaiting your request. Even the tone deaf can pitch in via acoustic guitar or tambourine.
---