Siam Bangkok district is synonymous with shopping. Easily accessible via the BTS network, the area is home to several major shopping malls. Ih in recent years, these malls have become a meeting place for Bangkokians. If burning some Baht isn't your thing, shopping malls have food courts. This specific area has some cultural establishments worth a visit.
Siam Discovery
After a recent makeover, one of Bangkok's oldest shopping malls is now one of the coolest. There's an artistic side to the place and the products here, and stores like Objects of Desire and Ecotopia are places to pick up a country-styled souvenir or memento you can hardly find in other places.
---
Bangkok Art & Culture Centre (BACC)
This large contemporary art space has hosted many exhibitions by domestic and foreign artists; check the site to see what's going on. Moreover, it is the home to interesting cafes (try Gallery Drip for local beans) and shops (hit It's Going Green for vintage Thai souvenirs).
---
After You Dessert Cafe
Want to eat like a real Bangkokian? Forget the street food phat thai and head to this hugely popular dessert spot. Grab some queues (really) and order biblical-sized honey toast or kakigōri, the latter of which is a mountain of finely grated and thick cream.
---
SEE ALSO: Street Photography in Bangkok, Thailand
Scala Theatre
To revisit the past when cinemas had only one screen and the sound was wobbly, consider a movie at this vintage cinema. If the aesthetic appeals to you, we recommend playing in front of the Chinese restaurant in the basement, which boldly (and successfully, we believe) incorporates design elements from the Maya Empire, the Chinese Empire Flowers and the 1970s.
---
Eathai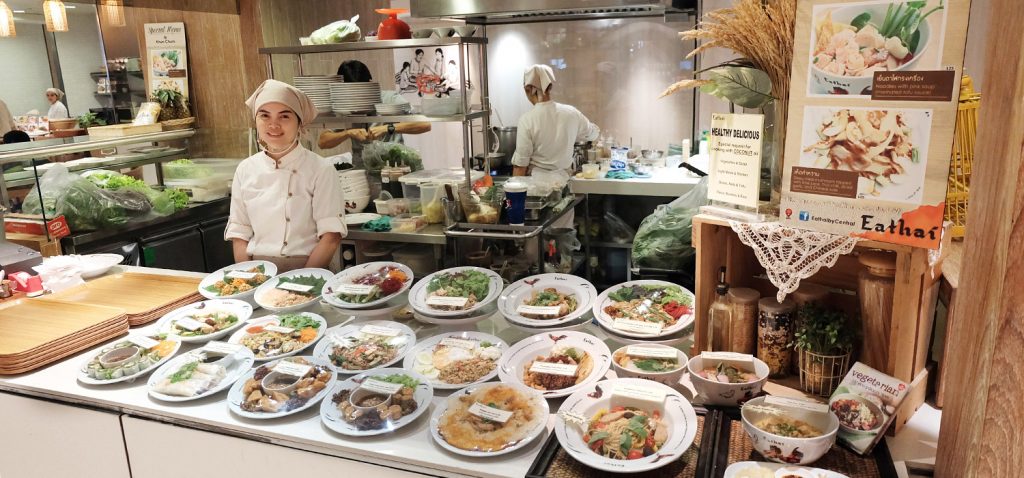 Mall food courts are everywhere, but Eathai up the game by sticking to Thai food and hosting some of the most beloved vendors, with stalls selling dishes from all over the country.
---