Compared to the frenetic energy of the city centre, the pace of life in Changi Village Singapore is truly chill – and that's just one of its charms. There's plenty to explore, including cycling on Pulau Ubin (an island just 10 minutes away by boat), a seaside brasserie and lots of delicious food. Took a 20 minute taxi ride from town, but well worth it.
Little Island Brewing Co.
Beer connoisseurs flock to this barn-style microbrewery to quench their thirst. Hit the volume yourself lightly before sitting down for live bands (Friday-Sunday) and the perfect pairing beers – wood-fired pizza and smoked meats.
---
Smith Marine Floating Restaurant
Embark on a maritime adventure to a floating kelong (offshore hut) off Palau Ubin. The boat trip costs S$100 round-trip for up to 12 people. Once there, fish for your lunch in the "sure" ponds. If you come empty handed, there is a lot of seafood in the restaurant.
---
SEE ALSO: STREET PHOTOGRAPHY IN SINGAPORE
Changi Point Coastal Walk
Stroll along this 2.2 km (1.4 mi) promenade that hugs the Singapore coastline and offers tranquil views across the Strait of Johor to Malaysia. Keep an eye out for the Pacific Blue-backed Swallow, as well as the historic attractions of the Changi Sailing Club and the Changi Beach Club.
---
Ho Guan Satay Bee Hoon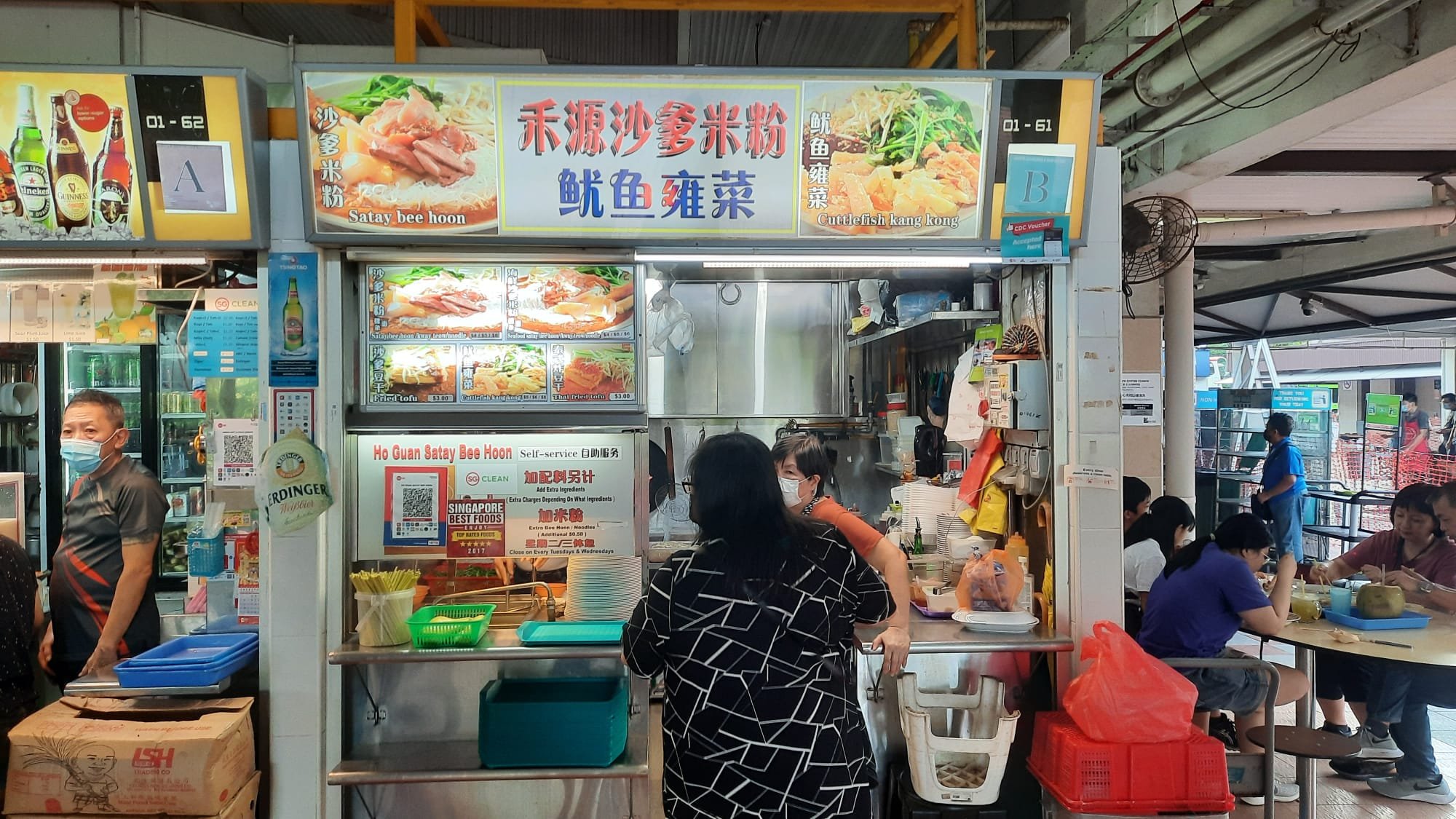 Changi Village Hawker Center is known for its two very competitive nasi lemak (coconut rice with fried anchovies, peanuts and a curry) stalls (01-03 and 01-26). However, it is satay beng hoon (rice noodles) that makes the taste buds intoxicating. The sauce is simmered for hours over low heat.
---
Ketam Mountain Bike Park
Singapore's concrete roads are great for cycling. If you are looking for a thrilling ride, this bike park is the place for you. You'll need a 10-minute bumboat ride to nearby Pulau Ubin to experience challenging trails through quarries and mangroves.
---