This was my attempt to assess if my current professional circumstances can mix business trips with vacation. (I wish I can just travel for work! But can I?)
Every chance I get to go out of the office, whether it's for an out-of-office task, a training/workshop, or a visit to another office, believe it or not, I consider them excursions. Being stuck sitting the whole day for five days a week sometimes get to my nerves. I know some people who are very good and comfortable with routines, but I'm not that kind of person (but of course, it doesn't necessarily mean that routines are bad). If you're gonna see the personality tests I took in the past, you would realize why constantly yearn for changes in scenery, why I am bored all the time, and why things seldom work out for me.
The truth is, I'm the kind of person you should not expect to be in the same place for a long period of time. I have always been a wanderer. My mind loves constant change and the quest to find something new and exciting. I know, I know, a lot of people have told me it's not a healthy state of mind, but where I am right now is a result of that kind of mindset, and it this kind of life? Something I will never trade with anyone else. I'm completely okay with it.
I have handled several responsibilities when I worked with the Philippine government not-so-long ago, but all of those responsibilities have occasional travels and fieldwork, that's for sure. My out-of-office tasks could be as simple as going to another part of Manila for a meeting, attending or organizing activities wherein we would live in a hotel for a week, or performing project monitoring activities, data gathering, and fieldwork. Sometimes in faraway places you never knew existed, sometimes in high risk areas where you have to be escorted by military personnel.
"Hey, it's been a long time since I visited this city still inside Metro Manila. Perhaps after the meeting I could visit this coffee shop or eat at this restaurant."
"A week of workshop and working beyond 5PM? No problem! I'm staying in a nice hotel, anyway! And the breakfast buffet was great!"
"Traveling all the way here and leading this project is so exhausting! Perhaps after today's activities, I could call a massage service, or do a quick city tour, or catch-up with long distance friends based on this area."
"Going to a conflict area? Challenge accepted! I am not certain if I will get this kind of chance to visit that place and meet people there in another occasion. I'm in!"
You see, this is how I treat any kind of work or task outside the office. A lot of people call me "lucky" to having the kind of job that sends me to places, but I'm sure they're aware that it's absolutely not for a vacation, right? But my mantra has always been to treat them like mini-breaks or vacations, and to tell you the truth, it's not all fun. Not at all.
I remember asking one of my friends who does field work maybe 80 percent of the time and only stays in the office with the remaining 20 percent, "Do you still go on vacations? Like a REAL vacation?"
"No, it's pointless. First, no kind of work ever gets done. Second, if you went missing for a few days to relax and take a break, going back to the office with a pile of backlogs only offsets your whole vacation."
That kinda made me think. I had my moments when I would file leaves for my birthday or for some long holiday, and my supportive bosses would approve them. They were guilt-free, worthy vacations. However, when I go back, I have to catch up with everything I missed out during the time I was away, and it was stressful every single time. The feeling sucks and I kinda don't wanna do it again.
That's when it hit me: If traveling will be of a high priority to me and it is something I really, really want to do, then I need to have the type of job where I could travel. Sure, this government job has pinned so many new places to my travel map, but this is not the kind of travel I am looking for. I want some real travel and I want money at the same time. I'm not gonna lie, money is the first thing that will make every traveling possible, so I aspire for it as much as I aspire to travel.
After finishing my Master's Degree a few years ago, I created this travel blog because I have a lot of stories to tell from my previous travels (which, btw, I really need to write soon before they totally vanish from my memory huhu!). Moreover, the whole time I was doing my graduate studies, my whole life only revolved around work, waiting for paydays, paying my tuition, and attending my classes, with occasional business travels in between. Now that graduate studies is (temporarily) out of the picture (I say 'temporarily' because I have an upcoming PhD studies to prepare for), I needed to fill the huge hole that it will leave.
I had a fierce and bold attempt at full-time travel blogging when I had my "F*ck it, I'm leaving!" moment with my government job. After blogging for only a year while still with my government job at the same time, I learned a lot, and I realized it's not that simple. (I could talk about ALL the things you need to learn as a travel blogger in another post. For sure, it's waaaaay more than just posting photos and writing articles.) I quit my government job and tried learning as many things as I could.
I was a newbie nobody travel blogger, I was able to land big and small projects which made me survive financially for a couple of months. But seeing that I still have a lot to learn and it's still a long way to go, I went back to having a full-time job, again: this time, I went back to teaching. Teaching was actually the post-Masters grand plan (and not the full-time travel blogging thing), and given that the job is more travel-friendly and has a more flexible schedule compared to my previous government job, I went in.
I discussed my typical day as a travel blogger and a Professor at the same time in another post and mostly mentioned the upsides of the flexible schedule I have with this kind of job. The first few months into teaching, I saw the value of another platform: Instagram. I have been earning with Instagram way more than I was earning with my website alone, so I started abandoning this website for one f*cking year (MY BIGGEST MISTAKE, EVER).
The "Pad Thai Incident": My Business Travel to Bangkok
One of the perks of being a research-oriented University Professor is being able to present your written works in academic activities all over the world, sometimes for free (because some organization might fund your trip or the university would do it). Being a research Professor is also like being a travel blogger — landing projects, negotiating with client organizations, and producing outputs in exchange for sponsored trips. Already excited with being a Professor now?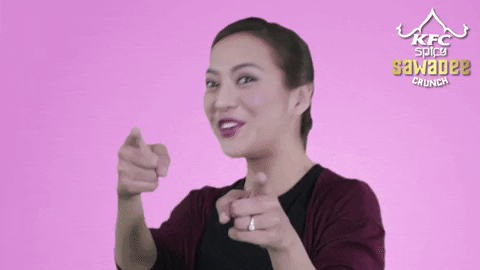 But let me tell you what you have to do before landing those kinds of precious perks.
This Bangkok conference I attended, for instance, started with a 'Call for Papers' which you have to submit a 300-word-ish research abstract (in other words, you are pitching something you will present before the international academic community of your discipline. In my case, I proposed a research paper exploring the factors fueling the terrorist activities in Southeast Asia (by the way, in case you're new here, I am an International Relations Professor who intends to specialize in Southeast Asia and terrorism. Here's my LinkedIn account to prove it). Hashtag: LEGIT.
Then. you have to produce a plagiarism-free, grammar-checked, academically-written paper of a minimum of 6000 words. In order to produce that, you need to go camping inside the library. No, I'm kidding haha, but before finishing this paper, I would be the last person to leave the office at 9 or 10-ish (PM!) or the library around the same time. Or sometimes you would find me in 24-hour coffee shops at wee hours in the morning. Those things, ON TOP OF MY 5 CLASSES PER WEEK.
I could say, it was all worth it. I was happy with my paper, and I am excited to present it to esteemed and popular Professors, which, if they criticize my paper, I will be happy instead of being sensitive about it, because it's them guiding young Professors like me (this, guys, the mindset of winners!). Plus, my trip was fully-funded by an international NGO! I literally don't have to spend a dime for this trip (I mean, work). Bangkok, here I come!
"Why don't we make it x days? The conference is for x days, but you take the earliest flight to Bangkok the day before it and depart with the latest flight the day after it?" This was the reply of the Country Manager of the organization sponsoring my trip.
Anyone who will read this kind of email reply will instantly think about doing temple runs, rummaging around for the best pad thai or mango sticky rice, or looking for a massage service near my hotel. And naturally, since they have given me two free days (free, I mean time-wise, I was the one who paid for the expenses beyond the scope of the conference, like side trips), I thought exactly of planning side trips. No, I did more than that. I flew to Vientiane for a quick day tour, using my own money, where I cried on the plane going back to Bangkok.
Touchdown, Bangkok!
It's not my first time in Bangkok, but I never had the chance to go around like how I did for this more recent trip (because my main destination then was Siem Reap). I did not have time to visit the temples then, so for my first day in Bangkok, I went temple-hopping. BUT, since I am there for work, I have to go back before dark because I have to prepare my corporate attire, finalize my slides, and rehearse my presentation for the actual purpose of my trip: the conference.
As I was going temple-hopping, I realized everyone was right about Bangkok (or Thailand in general) could be the most visited Southeast Asian destination, especially by Westerners. People are everywhere — your typical big group of Chinese tourists, families on a trip, couples on a trip, solo travelers, Western backpackers, Instagrammers, there's just a lot of people everywhere. But to be fair, people in Bangkok are very calm and respectful. I met some locals who struggle to communicate in English, but you would really feel their desire to connect with you.
The Grand Palace is something I missed in my previous Bangkok travel because I failed to plan that trip properly. When I went to visit the Palace, it as closed around lunchtime but will reopen in 2 hours. There's just an important event involving His Majesty. I was wearing my usual white button down shirt which I love wearing to work which I repurposed to match with my tan maxi skirt and white sneakers. I walked all the way from Wat Pho to the Palace entrance (which was far, btw, but my "always ready to have some exercise" body accepted the challenge). But I would stop for some fresh, overpriced coconut juice along the way.
As I was waiting for the reopening of the palace, it started to rain. I had to go to a nearby establishment to kill time. You know where I (always) went? Starbucks.
But there's a fancy-looking Thai restaurant beside that Starbucks in the Bangkok Riverside I was in. But there's no way my haggard ass will get in there. I have been spending the morning moving from one temple to another in a scorching heat and riding GrabBikes to move around. But no, I freshened up in a public washroom (which, btw, I observed that Thai people queue up in public places very orderly. Respect.) and went in.
My Pad Thai is legit and don't you dare argue with me
I ordered some Thai food in the menu that I could consume, playing blind with the expensive prices at the side. At that point, I was tired, it's gonna be my first legit Thai meal in Thailand, and I'm gonna splurge on it. I ordered pad thai, mango sticky rice, and Thai iced tea.
No, it's not the legit Thai food you could eat in the floating market or the streets, but boy, I'm eating it in freaking Thailand so don't argue with me when I say it's legit. Plus, it was one of the most valuable expenses I spent on any trip.
It was one of the best meals I had. I'm not exaggerating. I could even recommend you the place.
When I billed out, the staff asked me if I have a Facebook account because he would request me to review the place. It took me him a few repeats for me to understand the word 'Facebook' because his accent was a little hard to understand. When I confirmed, he handed me a QR code and when scanned it, it directs you to their TripAdvisor page *scratches head* (Kuya (brother), I thought you're asking for Facebook?)
Upon going back to my hotel, I had to accomplish all the real to-do list I brought. It also means that I have to wake up very early and forget about all my travel fantasies and focus on attending the event in the next couple of days. The mindset-switching involved in a business trip slash vacation is mentally exhausting. It has its downsides.
As much as I want to wake up as late as I can when I will have enough time to go to the University for the event, I have to wake up as early as 5AM to rehearse my presentation, again. Take note, I am a young, inexperienced Professor who will be presenting in a room full of experts and notable people in the field of International Relations worldwide, so I cannot screw this up. That presentation should attract other scholars with the same research interests for possible collaborations in the future. (But at the back of my mind, I am also obsessed about the content I want to produce for my blog and Instagram).
Mixing business trip with vacation (or maybe mixing two kinds of jobs in one trip), if not planned very, very carefully, will ruin your whole trip. I have a very active spontaneous side when it comes to traveling, but even if you're spontaneous, an enormous amount of planning is still necessary, especially for complicated or multi-category trips like this.
Can we really mix business trips with vacation?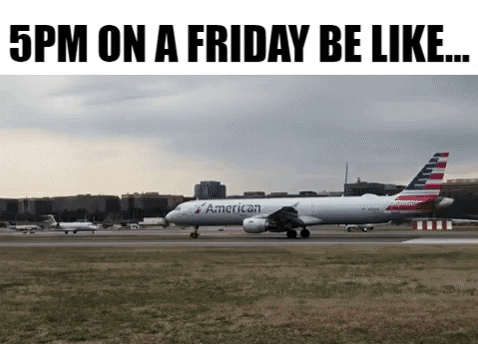 YES. I've done it a long time, and it's totally doable. However it depends on the kind of work you're expected to perform in that business trip, and how much time you can allocate for non-work stuff. There's just ONE BIG TAKEAWAY from this trip: PLANNING. You need to plan things out. I am a huge advocate for planning everything and every aspect of your life. In the meantime, we could talk about planning in a different post.
Can you mix business trips with vacation? Your thoughts are welcome! 🙂
I see, you've reached this far. After all, what's travel without some drama, anyway?