You heard it right, a Kuala Lumpur trip just made me frustrated about traveling in group. I just want to travel solo.
I just feel like I had to write this down, because traveling with the wrong people can change your perception about traveling, a lot.
With "the wrong people", I meant people who have different preferences than you when it comes to making choices when traveling, whether it's which places to visit, what time to go out and go back to the hotel, where to eat, and all those basic trip-related decisions.
It sucks when to find out that your companions are not going into historical places and museums, and would rather go shopping and staying at the hotel most of the time. It sucks to find out that your companions are not into planning the days, at all. More importantly, it sucks that I have to find out these details when I'm already with them, on a trip.
My (not-so-colorful) College Life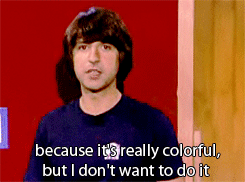 I did not have the best college life that I wish to have. College has a lot to offer to a typical teenager – opportunities to learn more about yourself and the things you are passionate about with extra-curricular activities, opportunities to meet friends which could possibly be the most reliable people in your life, and an endless set of opportunities that you will never get hold of once you leave the University halls and officially transition into adult life.
But I was not your typical kind of student. I spent most of my college life inside the library, if I am outside the classroom. For one thing, I have a lot of limitations — having just enough allowance for the week (studying college in Manila is hella expensive, to tell you the truth, and I have to be cooperative with the people making ends meet just to send me to an excellent and expensive university).
Another thing, from my first day in college to the last class I attended, I was keeping the mindset that whatever I do in this university could determine what kind of future I will have. And I want the best version of future for myself and my family. I have a long list of ambitions, and being a little laidback will just not help. So, I hustled and strove to always get 4.0s in most of my classes, thinking excellent grades could land me to the best careers out there (but I was wrong, actually. Details to follow in another post.)
Given this, I did not have much social life back then. While most of my classmates would hangout somewhere in-between or after classes, I would go to the library and read. As far as I can remember, I only experienced one "Happy Thursday" in my entire college life. "Happy Thursday" is when students in my university would drink, party, or have dinner on a Thursday night because the university does not hold classes on Fridays. Other than that, I think I would occasionally go on random mall trip with my few friends to watch movies or eat.
I know, I know, sounds like a sad, boring college life. Half of me regretted not being able to enjoy it, but half of me is thanking myself for investing that hard for my future. In my last year of college, that's when I promised myself to try to socialize with my batchmates and actually make friends with people (hashtag introvert, all caps!!). It wasn't easy! Until eventually I found myself regularly hanging out with some batchmates, who weren't the best group of people, but they became the most reliable people in my life that time.
Like most college friendships which tend to grow apart after graduating, we dealt with different life changes and our individual daily activities became more and more unfamiliar, therefore catching up and relating with each and everyone became harder. Sure, we still maintained that Facebook Messenger group chat, but it has became so random that no one would no longer talk about something because we were occupied with new chapters of our life — law school, marriage, moving to another country, getting new jobs, among others.
One day, one of my friends alerted the group chat that there is a seat sale promotion happening with a budget airline, and thought we should book a flight to Kuala Lumpur together, because one of our friends moved to Kuala Lumpur for work. Everyone was excited about the idea, including me, so we expressed our interest and he did the booking. The trip was all set.
And then. like most group trips, one by one, people started backing out, which was not a surprise to me. I myself was starting to lose interest about the trip, too. I was just holding to the excitement of seeing Kuala Lumpur for the first time and not caring about who I am gonna be with on that trip. So I did not back out, and there were four of us who pushed through with the trip, plus our friends who's based in Kuala Lumpur.
The departure day to Kuala Lumpur felt like college all over again. The time waiting time before boarding and the 3-ish hour plane ride was not enough to catch up with several years amount of stories. We exchanged stories about our jobs, new relationships, past relationships, previous trips, and even reminisced about those crazy days from college. I was suddenly excited to be with this group of people in the next couple of days.
We happened to have rented a very nice accommodation with a beautiful view of Petronas Towers which made me more excited. Prior to the trip, I actually bought a travel guidebook and read about the nice places to visit in the city. On our arrival night, we had a street food trip just near our place and had a good time. However I suddenly remembered we do not have any plans for the trip aside from meeting our Kuala Lumpur-based friend.
Our Very Spontaneous Kuala Lumpur Trip
In an ideal world where I would travel solo and maximize my stay in another city, I would wake up very early to catch the sunrise somewhere or by my hotel window, would plan my day in a more detailed manner to weed out unrealistic and not-so-doable items, or maybe prepare and eat breakfast in a local breakfast place or something. Then I would proceed with my day, check out museums, walk around, take street photos, go to the local market, visit the usual tourist spots, and try to eat somewhere local.
But of course, it was all fantasy, because I just can't tell these people that this is the kind of day I want for that day. It's 10AM and they're still sleeping. I don't even know our plans. I don't want to boss around them nd tell this and that. I'm starting to feel frustrated. Then I took the courage to suggest that we visit museums that afternoon. Since the group has literally no plans, they went with the idea.
We visited Merdeka Square, walked around, went museum-hopping. It was nice that I was able to visit a few museums and art galleries in Kuala Lumpur, until I got annoyed with my companions.
If you're new in this blog, you might not be aware how much I love visiting museums and how I want to learn things about the place I was visiting. Therefore, I absorb as many information as I could, and therefore I move very slooooow from one exhibit/gallery to another.
Whenever the group was about to proceed to another exhibit/gallery, even if I was busy reading and taking photos, they would call me to go with them. "Sher, let's go." They did this to me a couple of times.
I don't know about you, but it was frustrating.
We proceeded to have dinner at Jalan Alor where we met our Kuala Lumpur-based friend. It was a fun night, to be fair. We ate some local dishes and exchanged stories. My friend was able to talk about his life in Kuala Lumpur, his interactions with people, and how is Kuala Lumpur compared to Manila. It was a fun-filled night which took away my frustrations with the group.
Until my friend randomly asked me, "So Sher, ano, okay ka na sa museums? Nagawa mo na yung dapat mong gawin?" ("So Sher, are you already good with the museums? Have you done what you have to do already?") It's as if they only went with me to "get this over and done with". I was furious but I did not say a word. I just nodded and smiled.
They were rude. I don't want to be with them anymore.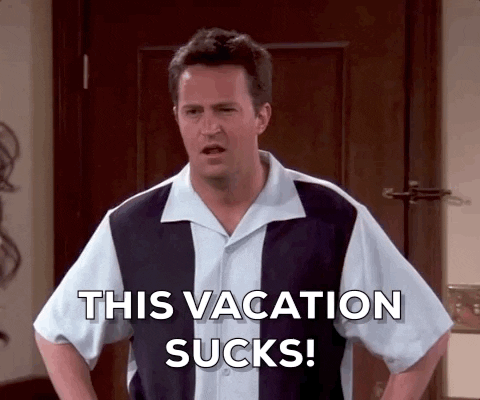 The next day, I was not informed that we will be visiting Sunway Lagoon (or maybe I was, but I did not get the memo or something?). Sunway Lagoon is like your Splash Island plus Star City water theme park. I don't know how to compare it with anything because I'm not a fan of these things. The idea of swimming in a big public pool is something I am not game about, and forgive my fuzziness. (But I believe parks like these are best enjoyed with friends.It may be weird if I would go there alone.)
I did not have the proper attire, so I planned to swim in a shirt and denim shorts. To cut the long story short, I was not permitted to enter in almost all attractions because I am not wearing the right attire. I just walked around and took some photos. I paid an Entrance Fee for almost nothing.
After the day, we hung out at the rooftop pool of our place and the Kuala Lumpur skyline was so beautiful. A lot of people tell me they were not impressed with Kuala Lumpur because it looks just like Makati or BGC in Manila, but I think they haven't seen the city in a way that a cultural seeker would do it. It was, again, a fun night, to be fair. But what happens when the sun is up has always been awful.
Since I think they have already done what they came to Kuala Lumpur for (have fun with the group and meet our friend there), I tried suggesting we go to Batu Caves. They gave me hanging and uncertain answers and suggested we decide one more time the next day.
I was reading about Batu Caves from the travel guide I bought and felt more excited about visiting it the next day. The next day, I overheard their conversation while I was preparing inside my room.
One of my friends asked, "Ano bang makikita sa Batu Caves?" ("What are we going to see in Batu Caves?")
One of them answered, "Wala, 'yung malaking Buddha lang. Tsaka nasa labas na ng KL 'yun. Sigurado kayo dadayuhin pa natin 'yun?" ("Nothing, there's just one giant Buddha statue there. Plus, it's outside KL already. Are you sure we're gonna go all the way there for it?")
I don't really know how to feel. I gave up. Plus, we're flying back the next day, so I would just let them decide with what to do and where to go. I could just go back to KL on my own and explore the places I failed to explore on this trip.
Oh, and on our last day, the group went shopping. They shopped for clothes and expensive shoes. I'm not a fan of shopping, I'm not a fan of material capitalist bastards, so I don't really patronize brands that much. We went mall-hopping. We ate in Western fast food restaurants. We did exactly what we could have done in Greenbelt or Glorietta, in Kuala Lumpur.
I was frustrated because I am not sure if I will have the chance to visit the same place again, so as much as possible, I always make it a point to maximize the trip. I just want to clarify that I don't have anything against my friends. They were still the people whom I relied to the best back in college, they're still my best people. I just don't think we're fit to be travel buddies. Sure, I could go shopping with them, I could go on a food trip with them, I could talk to them and exchange stories in a coffee shop.
However, I'm not sure if they're the people I could drag to a museum to, or so see temples, or go see historical sites. Most of the time, I am up with these kinds of activities but if they aren't, I think I'm better off traveling alone. No, I'm not unfriending them, like how I unfriend long distance friends like the one I talked about during my trip to Surabaya.
Traveling solo is something I have been doing for many years now. At first, some would find it weird, but eventually it became a thing that most people have already tried at least once in their lives. I will just talk about it in another post, but in the meantime, after this trip, I lost an appetite about traveling with anyone. I am more at peace with traveling solo. How about you?
Ater a Kuala Lumpur trip, I just want to travel solo. Your thoughts?
I've seen you've reached this far. After all, what's travel without some drama, anyway?