This list takes you to the 17 interesting and fun things to do in Surabaya that I discovered during my trip there. Enjoy!
The first few places that would definitely come to your mind when talking about a travel to Indonesia would be Bali, Yogyakarta, or maybe the capital city Jakarta. However, this archipelago nation has definitely more to offer, and most of them are not really known to international tourists. One of these places I am talking about, which is apparently popular to domestic tourists but not to people who travel internationally is the city of Surabaya, the second largest city of Indonesia. Now, the question: Is Surabaya worth visiting?
Aside from being a big populous city in Indonesia, Surabaya has a lot to offer to tourist in terms of culture and history, since a lot of historical events leading to the independence of the modern day sovereign Indonesia happened in Surabaya. Moreover, Surabaya is a port city, meaning it is a typically busy area like any other major city in the world. Also, Surabaya is very well know because of its blazing humidity — even more humid than Jakarta!
I had the chance to travel to Surabaya because I attended an academic conference, and I should say this city exceeded my expectations. I was able to get to know amazing people, it has so many museums, and its hustle and bustle is not as frustrating as other cities. I don't know about you, but lately I would rather travel to places which are not frequented by tourists, like Surabaya.
ALSO READ:
SURABAYA, INDONESIA TRAVEL GUIDE 2020: Things To Do, Where To Stay, etc.
So without further ado, here are some spots I visited during my travel to Surabaya, Indonesia:
Arab Village
Surabaya, being one of the multi-ethnic cities in Indonesia, has an Arab District which resembles a typical medina in an Arab country. It is a very busy area where a lot of commercial activities are taking place everyday.
Sanggar Agung Temple
Also known as Hong San Tang, this Chinese temple has become a popular tourist spot in Surabaya, Indonesia. It is located in Pantai Ria Amusement Park.
House of Sampoerna
It is apparently one of the most popular tourist destinations in Indonesia which features everything about Sampoerna, the biggest cigarette brand in Indonesia. They showcase the history of the cigarette industry in the country, how the business started, and the legacies it gave to the people of Indonesia. Aside from the museum, it also has exhibit rooms which everyone could use for free. When I went there, I was able to witness a photo exhibit for the Heroes Day, which was, by the way, super awesome!
Heroes Monument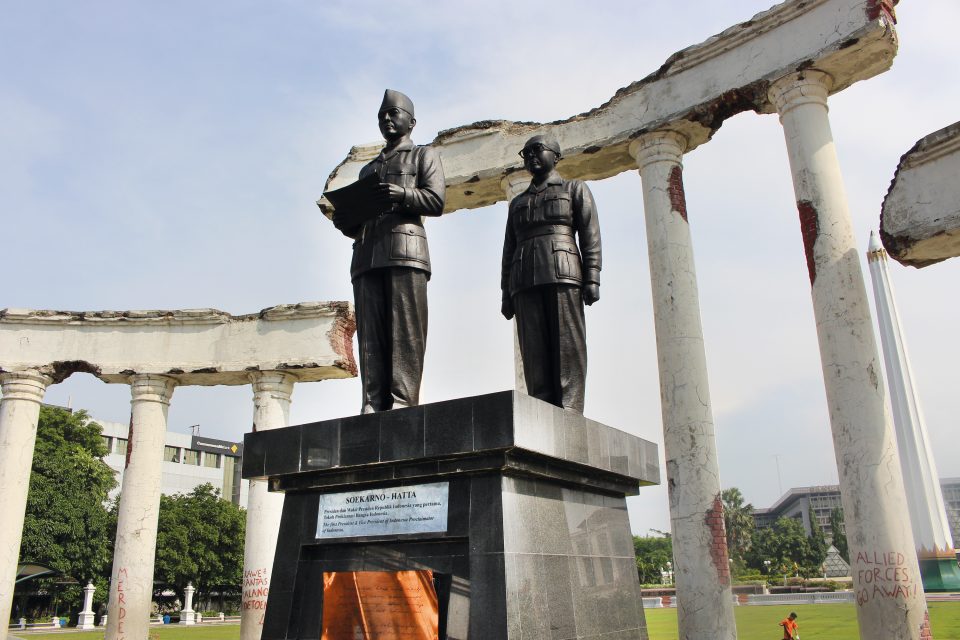 Heroes Monument is the national symbol of the Indonesian struggle for independence, and this monument is dedicated to those who dedicated their lives during the Battle of Surabaya on 10 November 1945. The area has a very peaceful vibe and you could really feel how people value the independence that they got from the colonizers. There is a huge statue of Soekarno and Hatta at the memorial.
ALSO READ:
FREE INSTAGRAM STORY TEMPLATE: INDONESIA TRAVEL BUCKET LIST
10th November Museum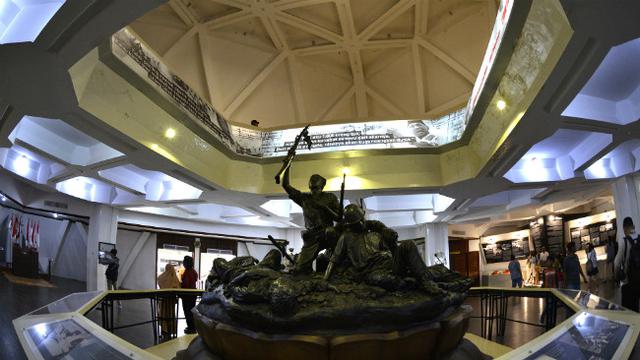 Surabaya was where the Indonesian struggle for independence happened on 10 November 1945, hence the 10th November Museum. The museum was very modern and interactive, and there's too much emotion as I was wandering around the museum. It will indeed make you feel what was happening during their struggle for independence.
ALSO READ:
SHERLYN'S QUICK (BUT HONEST!) OVERSEAS ACCOMMODATIO REVIEWS: TO STAY OR NOT TO STAY AGAIN?
Hotel Majapahit Surabaya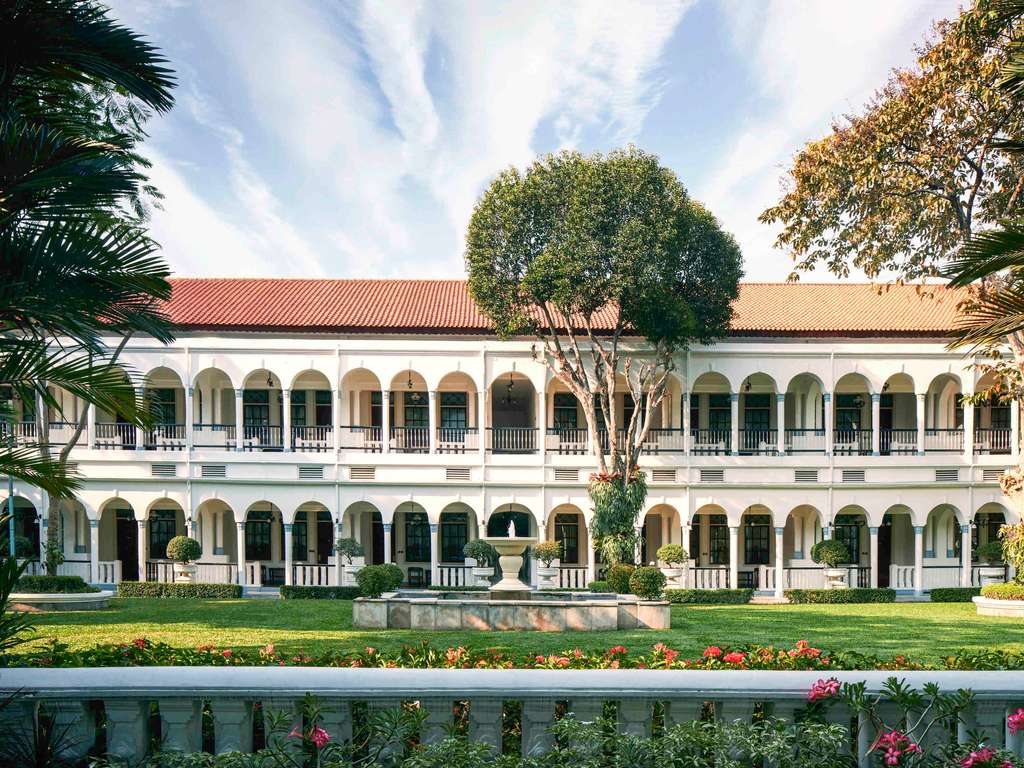 I would not miss having a fancy afternoon tea session in this very historical hotel that was built in 1910. It is old but you can still appreciate its beauty because it's definitely well-preserved. It has a lot of green spaces all over and everything is well-maintained. Their afternoon tea is very localized. This is where I was able to taste Lapis Surabaya for the first time. Yum!
ALSO READ:
AN AFTERNOON TEA IN HOTEL MAJAPAHIT, SURABAYA WITH AN EX-FRIEND
Mirota Batik and Handicraft Surabaya
I have been fascinated by the batik culture of Indonesia, but to my surprise I found out that every part of Indonesia has a different batik pattern! I was glad a friend brought me to this place because I want to buy a batik outfit (I am a Southeast Asian Studies Lecturer and I might be needing some batik outfit in formal events like conferences and such). It was hard to pick designs because I love a lot of them and batik is so beautiful! I was also able to buy souvenirs in this shop like ref magnets and wayang kulit bookmarks.
Facebook: https://www.facebook.com/mirotabatik.sby
Instagram: https://www.instagram.com/mirotabatiksurabaya
ALSO READ:
FLYING AROUND SOUTHEAST ASIA: DIRECT FLIGHTS TO AND FROM BRUNEI DARUSSALAM
Bank Indonesia Museum Surabaya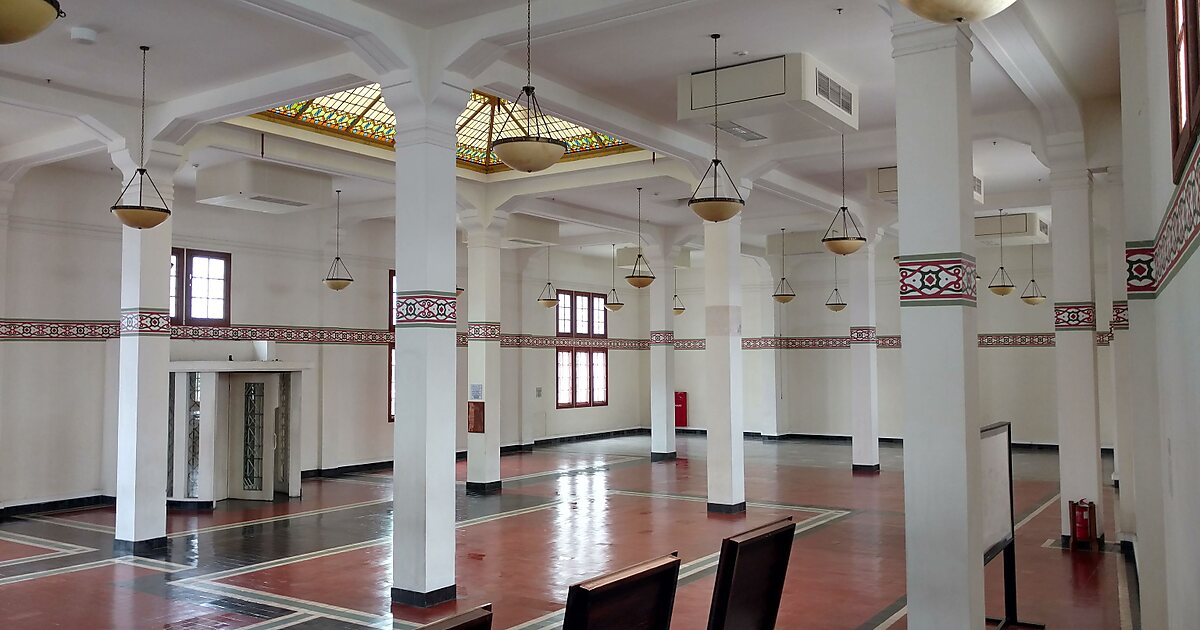 This museum occupies the former De Javasche Bank which was the central bank of the Dutch East Indies or the Dutch colonial government in Indonesia. Aside from the history of banking and finance of Indonesia, Bank Indonesia Museum will also tell you about how the Dutch colonial government operated in Indonesia and how it managed the resources in Indonesia. They also house a lot of memorabilia from the old bank.
Cheng Hoo Mosque
Like any other major city, Surabaya has a significant number of Chinese settlers, and most of them have converted to Islam. As a way of preserving their Chinese roots, this mosque has incorporated both Islam and Chinese elements.
ALSO READ:
10 RULES FOR WITHDRAWING MONEY IN ATMS IN BALI, INDONESIA
BLOCKBUSTER MUSEUM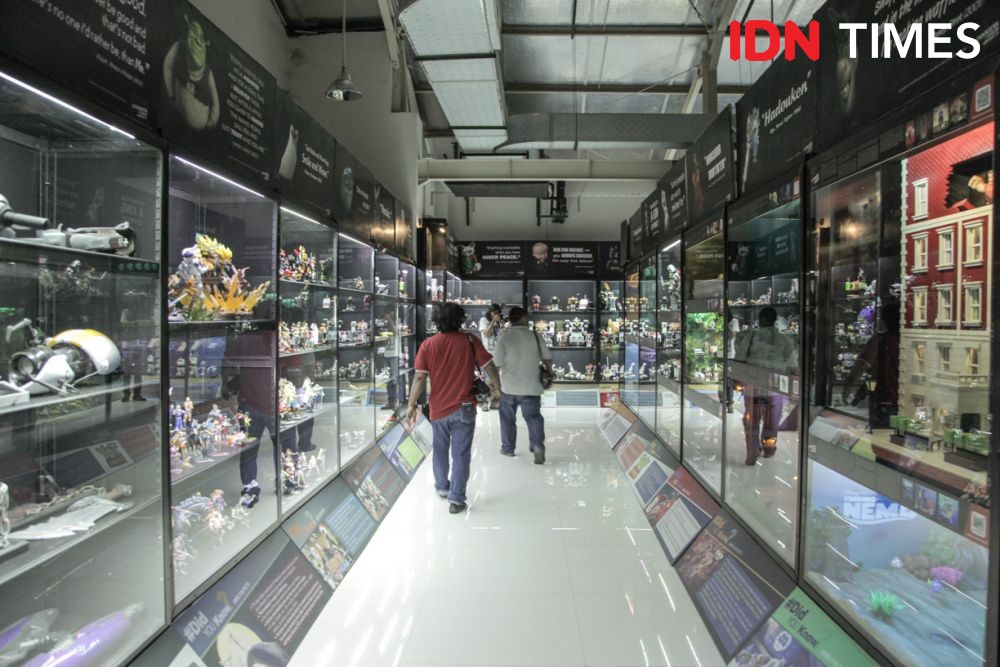 Blockbuster Museum houses thousands of memorabiliaand figurines from popular film characters such as the Avengers, Harry Potter and Star Wars characters.
MORE DAY TOURS FROM SURABAYA
The following activities are already outside Surabaya, but they could serve as interesting day tours from Surabaya. I also provided links of the tours for easier booking.
MOUNT BROMO SUNRISE AND MADAKARIPURA WATERFALL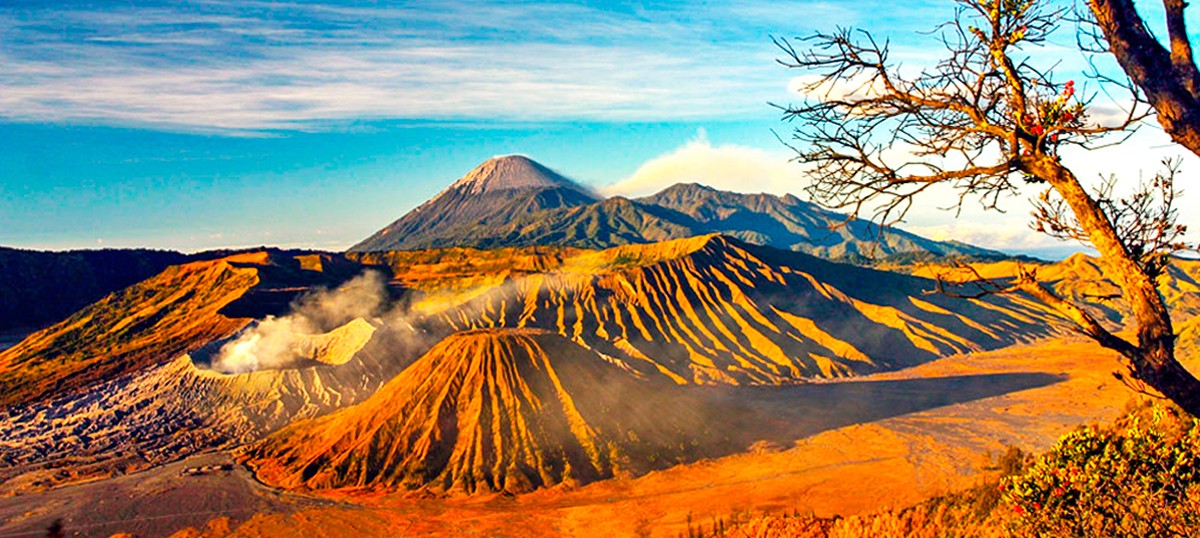 A mandatory side trip from Surabaya would be a sunrise trip to Mount Bromo, an active volcano located at Bromo Tengger National Park. For some reason, there were so many people when we went there for the sunrise trek, and it was difficult to enjoy the view. However, there are parts of the National Park that are worth visiting which will give you a breathtaking view.
We stayed at Bromo Terrace Hotel the night before we went to Mount Bromo and it was a very, very nice hotel, I swear.
You can book your stay at Bromo Terrace Hotel through Agoda.com.
IJEN CRATER HIKING EXPERIENCE
MADURA ISLAND
TUMPAK SEWU WATERFALL AND RAINBOW VILLAGE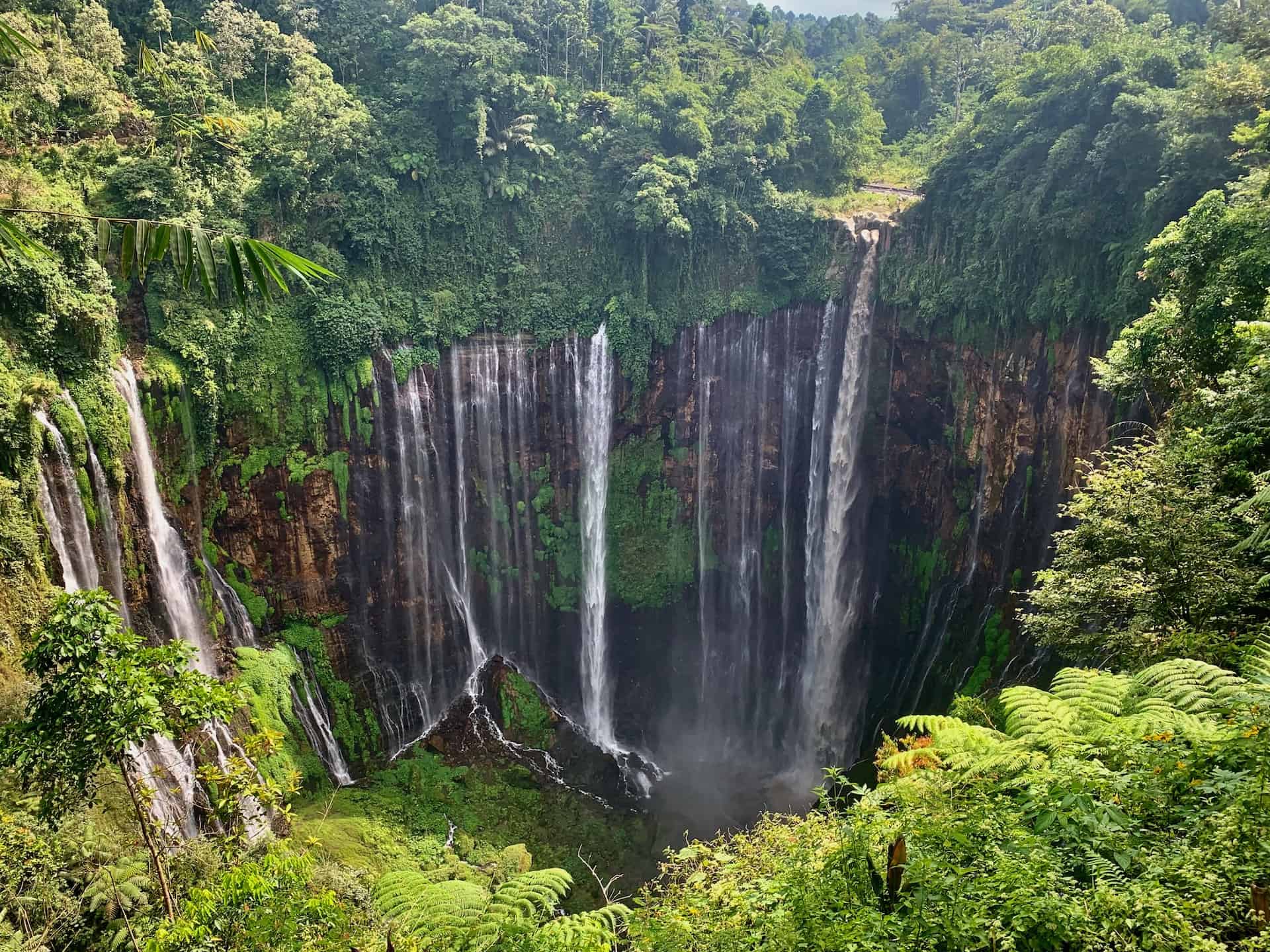 GILI KETAPANG SNORKELING
MOJOKERTO TEMPLES AND STONE CARVING TOUR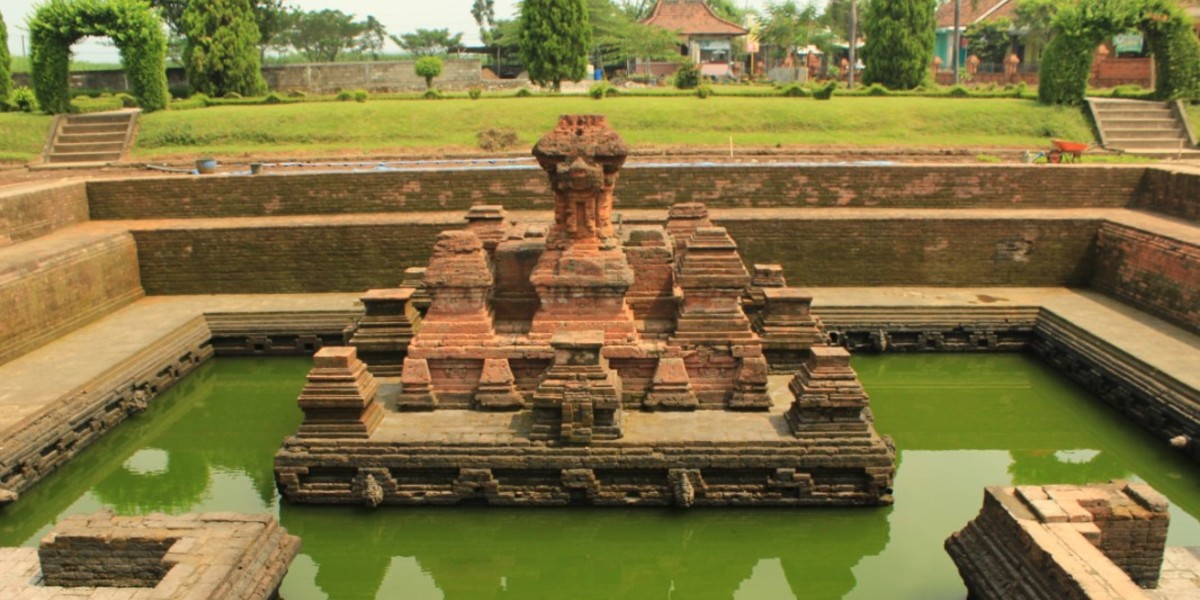 TAMAN SAFARI PRIGEN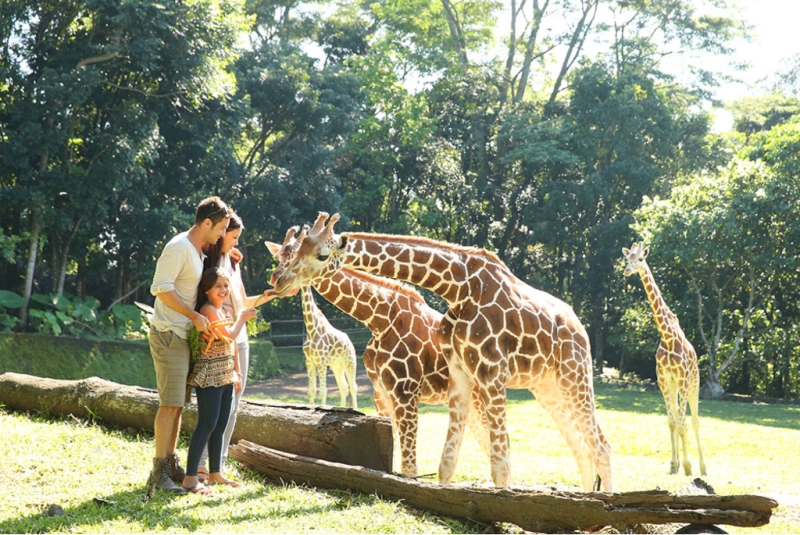 There you have it! I wish I could stay longer when I went to travel to Surabaya Indonesia to visit more spots there and in the nearby towns, but I could always go back next time. We will never run out of places to visit in this world, but just in case you will have a chance to detour in Surabaya, I can assure that you will never regret it. Next time I want to visit more museums, cafes, Mount Ijen, and the neighboring town of Malang. So, I'll ask you again? Is Surabaya worth visiting?
ALSO READ:
FREE INSTAGRAM STORY TEMPLATE: SOUTHEAST ASIA TRAVEL BUCKET LIST
ALSO READ:
HOKKIE COFFEE MAKATI: A TASTE OF INDONESIAN-STYLE COFFEE IN MANILA