I was on my way to Dingalan, Aurora for a long weekend escapade so I took a bus at Baliwag Transit going to Cabanatuan City and then a van going to Dingalan. Since I left Manila early and my check-in at Fil Dane Inn is still after lunch, I decided to have a quick tour of Cabanatuan, Nueva Ecija. During my quick day tour of this city, here are some things to do in Cabanatuan that I could suggest every traveler to the city could follow:
COMMERCIAL: THESE PRODUCTS ARE FOR SALE! 🙂
How can I miss riding the tricycle in this city? I ride the tricycle everyday from my house to work and the experience is no different than the tricycle ride experience here in Cabanatuan, but it is worth-trying. Cabanatuan is home to around 80,000 tricycles as of 2018 (imagine how many tricycles it has now today!). And yes, this is an item at Sherlyn's Philippine Travel Bucket list and therefore included in my list of things to do in Cabanatuan. 🙂
2. Pay a visit at Cabanatuan Cathedral
One of the things to do in Cabanatuan and other places for me is to visit a church. From the Cabanatuan Grand Terminal, I hailed a tricycle going to the Cabanatuan Cathedral. Since it was a Sunday, I stayed for a while during the Sunday mass.
3. Check out Plaza Lucero and Antonio Luna Death Place Marker
In front of the Cabanatuan Cathedral, you will see the General Luna Shrine (yes, the Heneral Luna you knew from the movie). However, I was not able to take a photo of the shrine because a lot of vehicles of the churchgoers were parked.
Another spot worth examining is Death Place of General Antonio Luna. However, it was not preserved and even the marker has been vandalized. Sad. I hope the Philippine government will try to take care of these important spots.
Thank you, government, for taking care of our heritage sites. 🙂
4. See the Old Provincial Capitol Building of Nueva Ecija
The current capital of Nueva Ecija is Palayan City where the Provincial Capitol is located, but the Old Provincial Capitol in Cabanatuan City is still being used by the provincial government. The building is nice and well-maintained. Cabanatuan City used to be the capital city of Nueva Ecija until 1965. Another trivia: the capital city of Nueva Ecija got changed four times.
Very historical, right? Definitely included in the things to do in Cabanatuan.
COMMERCIAL: Where to stay in Cabanatuan City?
Looking for a place to stay in Cabanatuan after your day tour? Well, I did the research for you! Check these accommodations out and click for more details:
---
5. Appreciate the Gabaldon school building structure of Nueva Ecija High School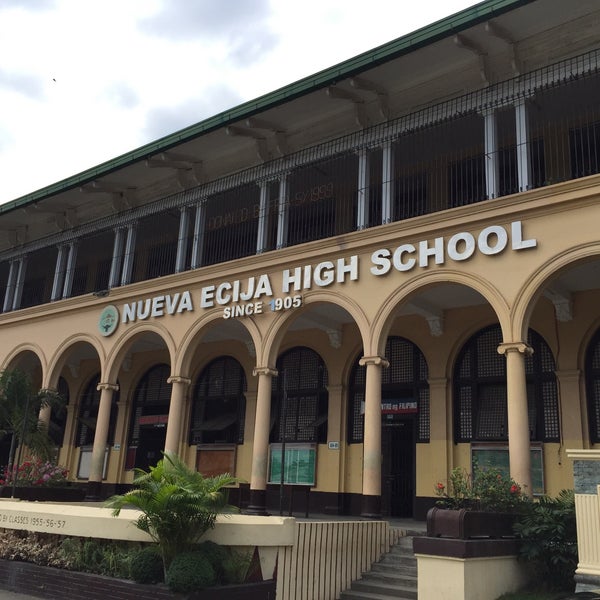 The building of Nueva Ecija High School is an example of a classic Gabaldon school building built during the American colonization period in the Philippines (early to mid-1900s). While Gabaldon buildings in other parts of the country are being demolished and replaced by modern architectures with names of politicians (haha), Nueva Ecija is doing a good job preserving this. Very good!
Cabanatuan is considered as the second hottest place in the Philippines, hence an ice cream to beat the heat won't hurt. Puno's Ice Cream and Sherbet is a popular locally-made ice cream in Cabanatuan and I heard it uses imported Italian machines to make the ice creams (so shall we expect a Italian gelato quality?). They have a lot of flavors to choose from, but their bestseller is Cheese Cashew Macapuno, which, of course, I did not miss.
7. Visit Camp Pangatian Shrine (Highlight of my Trip)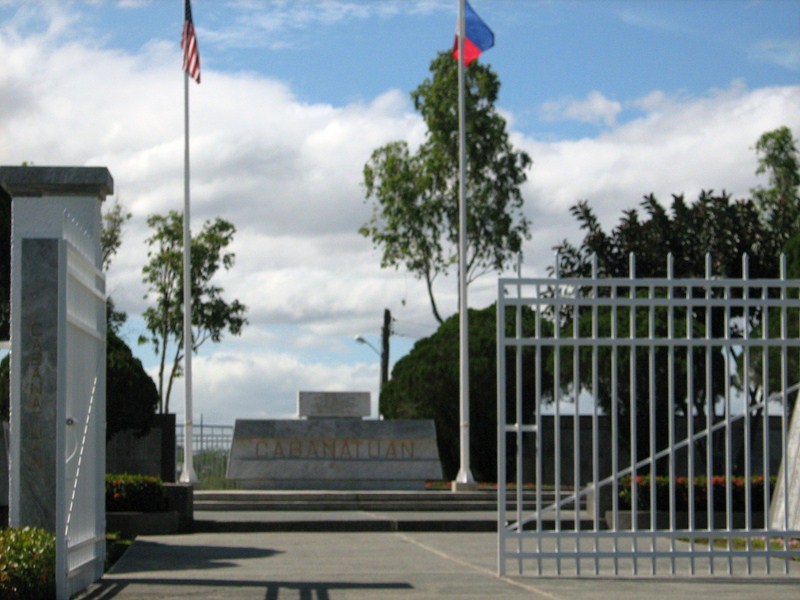 I hailed a tricycle to bring me to Camp Pangatian Shrine. The first tricycle I asked told me to just ride a jeep going to Aurora because it is far from the city center (I think he did not get that I was renting his tricycle to bring me there and drop me off to the Cabanatuan Grand Terminal). I hailed another tricycle and agreed to take me on a special trip to Camp Pangatian Shrine for Php200.
Camp Pangatian Shrine is a memorial to those who died from the Death March during World War II. Before World War II broke, it used to be an American Military Camp, and was converted by the Japanese colonizers to a prisoners-of-war camp during World War II, the largest in the Philippines. The Camp is divided into two areas: the first area is a memorial for the Filipino soldiers (maintained by the Philippine government) and the second area is a memorial for the American soldiers (maintained by the US government).
I went to the first area but the gate was closed because it was a Sunday. We tried going to the second part and I saw a very well-maintained memorial. The man who takes care of the area is even cleaning it despite the bad weather. It was a peaceful place and I stayed there for a while. I then asked the caretaker if I can get access to the first area even though it's closed. He told me that there is an open area at the sides which I can access.
Upon reaching the area, I can see a lot of garbage on my way to the memorial. The metal plates narrating the Death March are destroyed. The whole place was deteriorating and full of vandalism. It is sad that important places like this are being neglected by the government.
Things to do in Cabanatuan City: More suggestions are welcome!
That was a sweet quick tour of Cabanatuan City. I still want to visit nearby places such as the Aquino Diokno Memorial and to look for a Longganisang Bototay (because yea, the movie Kasal, Kasali, Kasalo was shot at Cabanatuan City haha) but I could always go back anytime.
Now, on my way to a lovely weekend at Dingalan, Aurora! 🙂