In this write-up, I will introduce you to an 'ex-friend', and for censorship's sake, let's name him Alex (not his real name, of course). I was binge-watching Grey's Anatomy before writing this, and the character of Alex Karev was on top of my mind. Anyway, what really happened to the afternoon tea at Hotel Majapahit Surabaya?
"Alex, what's Lapis Surabaya?" I asked, as I was browsing through the afternoon tea menu of Hotel Majapahit in Surabaya, Indonesia.
Alex has been one of my greatest career friends. Like me, he is also a young Professor from his country of origin. One day, he gave me an extended invitation to join an academic summit that was held in several parts of East Java.
The whole conference was fun in some aspects. I was able to meet an amazing group of esteemed academics in their own respective disciplines who, I could say, are also humans. It was weird meeting a set of Professors whom I got to know their human side first then their professional side. But that does not diminish the respect they deserve from me, of course.
However, I could say that the whole academic summit was a failure logistically. We experienced a lot of inconveniences along the way. Schedules and timetables are one, then the activities keep changing along the way, and in the end, if you were to go back to what happened, I will not even get the point of everything we did. But hey, it's just me. I also criticize a lot of things I don't believe much in. Including my government. Including other people. All people, rather. Trust issues. *black heart emoji*
But I am glad Alex and I, being the youngest ones among the whole delegation, have each other going through all those academic summit troubles together.
"It's like a layered cake and it's delicious. You should get that set. There's also a shop at Juanda Airport selling some good lapis. We could get some before our flight back."
I did not hesitate to order the set with Lapis Surabaya. After all, what's the point of having the chance to travel to Surabaya without trying some local food? This is what Alex had promised me. Since he has part of his ethnic roots in Surabaya, he frequently travels there to see his relatives. He promised to take me to museums and tourist spots around the city and take me to his favorite restaurants in order to have a taste of some local food.
Before the academic summit in Surabaya, Alex and I were very good friends. Even if we don't see each other, we would communicate through WhatsApp. He has been very nice to me. I was able to express my real self and I never felt a single instance when he judged me. He was there when I went through a rough breakup with my ex, and all the times when this teaching career gets to my nerves, he has always been there to calm me down.
He seemed to be a very friendly person. I honestly don't know much about other aspects of his life until we had the chance to talk a lot during and after the conference, but he just naturally projects a very amiable and like-able aura. I want to hate the fact that just everyone from the academic summit likes him, and he just lights up every room he's present. Can I also be like that? How to be you, Alex?
An afternoon tea experience in Surabaya is one for the books for me. First, it's because Hotel Majapahit Surabaya and the whole of Surabaya City played an important role in the independence of Indonesia against the Dutch colonizers. If you are a history buff visiting Indonesia, then Surabaya should be the first place on your list.
Second, I had a very meaningful conversation with Alex during that time — we've been talking a lot since before the academic summit started, and yet we haven't ran out of things to talk about. We talked about our own hobbies, our pets, the situation of the local politics of our own respective countries, on whether should I sell my GoPro to buy a dji gimbal, and a lot more.
Most importantly, we had a lot of funny memories from the academic summit which whenever one of us brings it up, we would laugh really hard. Those memories have become our inside jokes.
I would always go for a jasmine tea, and since the afternoon tea menu of Hotel Majapahit did not indicate the tea choices (which is pretty normal), I just opted for my usual jasmine tea. The hotel staff informed me that their jasmine tea is loose leaf, but I did not expect that they will serve the tea with the loose leaves swimming in my drink, unsifted. I had to use my mouth to filter the tea to avoid eating those damn dried tea leaves. But it was a nice tea. Tastes expensive.
Hotel Majapahit was built in 1910, and the hotel management was able to preserve its natural beauty. The lobby is very vintage and rustic, but it does not give the usual creepy antique vibe. It was small, but when we tried going around the hotel, it was beautiful. Walls are painted in clean white, and baby blue outlines are present in some details. We took some photos around. Alex was one of the people in my life I'm afraid of being judged by. But he knew from the start I'm a hardcore travel Instagrammer, and he even took me to places where I could snap photos to add to my Instagram feed.
After the Hotel Majapahit afternoon tea, we will fly back to our respective countries the next day. Us parting ways in Jakarta Airport also signified the end of our friendship.
We have a 5AM flight to Jakarta and we arrived at a very quiet Juanda Airport. There were a few people, but we were talking as if we weren't talking for almost a week straight, and would laugh hard to our inside jokes which could echo in the airport's departure area. We shopped for some Lapis Surabaya, as promised, and waited for our flight at the Garuda Indonesia lounge.
Sherlyn, The Ultimate Travel 'Crybaby'
Like any other touching and memorable moment in my life, I don't want it to end, yet. There were a lot of times I would find myself crying on my way home from a travel.
I was crying on the bus on my way home from my solo travel to Dingalan, Aurora. I was crying at Mactan Cebu Airport before my flight back to Manila and wished the flight will be even more delayed, even if it was already delayed for 4 hours already. I would always cry in front of the immigration officer before I take my flight from Brunei to Manila. I cried my eyes off when I sat next to an old Japanese man on my flight from Vientiane to Bangkok.
Yes, I will always be a travel crybaby. I've always never wanted to go home and go back to my normal routines. I always want to be elsewhere. But the sadness I felt with parting ways with Alex was not wanting to leave Indonesia just yet.
Parting ways with Alex was like exposing a sad, fucked up aspect of my life. For a week, I had someone I was able to talk to constantly, someone I could laugh myself to death with, someone I could cry on and express all my frustrations with life and the world, someone who saved my ass when my whole year was falling apart.
But aren't you already long distance friends before the academic summit? Yes, but we're just gonna go back to chatting over WhatsApp, opening messages and only replying at our own comfortable times, and whenever we would need each other, we could create the most valid excuse not to be there, because we're far from each other, and simply because we can.
But I realized I don't want that kind of friendship. Not with Alex, not with anybody else. I have always been that person who will not rely on technology for affection and validation and anything any human might ask for. More importantly, another realization has hit me: That I will never be good at long distance relationships, not because of my trust issues, but because my love language is not for a long distance setup.
This is why I was never good at replying. To be honest, if you will have the chance to check my SMS and social media messaging apps, you would see tons of unread and unreplied messages. I mean, come on, people. If you want to vent about your boy issues and dating failures, let's meet for a pizza and tell me everything. If you want to pitch a collaboration with me, discuss it to me face to face over a cup of coffee. I'm not gonna do it over text in the middle of the night.
This was why, after the Surabaya trip, I want to get rid of Alex. Based on the turn of our conversations and the foreseeable aspects of future, we might not be meeting again. So, what's the point of remaining friends? Worse, what if through the course of time, it went up to the next level? How am I supposed to handle it? This is why I asked a friend to meet me in Jakarta and I vented all my issues with Alex to her. Being the strong woman as she is, she told me I could do it easily.
But it wasn't easy losing a kind of people like Alex, of course. But for a better quality of life's sake, I have to lose him.
He would sometimes ask me why I wasn't responding to his messages. And one day, I just said everything. Like everything. Unsurprisingly, he was shocked and he had no idea that I've been feeling that way, at all (why do men just don't get hints? I mean, why?). He sent me a looooong reply, which I never read, until now. It's still sitting on my inbox, but I've never read a single word.
When you travel a lot, you will develop a "people come and go" mentality
You see, everyone have their own versions of trust issues. In my case, it comes from how I highly value myself, that's why I cherry-pick people I will allow to be part of my life. But more importantly, traveling (specifically staying in hostels) has taught me to keep in mind that people come and go so don't get emotionally attached to anyone.
You will be having the best conversation of your life with your dormmates at a hostel, and next thing you know when you wake up, you already have a different set of roommates. The same principle applies to life. It's not that confusing to equate them.
Don't get attached to any place either. No single place on this earth will love you back. *insert black heart emoji again*
You see, Alex was not the only amazing person I lost along the way. I don't know about you, but whatever extraordinary shit technology has promised the human race, it's still never gonna be the same with anything organic.
I was born in a year when the World Wide Web was already invented, so don't get me wrong when I say I miss the old times when you will never know what will you bee seeing upon stepping into a new place, and who you will bee meeting along the way. And when I became a "travel influencer" (in the eyes of my Mom haha), social media and technology has been ruining all the experience and thrill for me.
During the afternoon tea in Hotel Majapahit Surabaya with Alex, we were talking about technology, cameras, and photography (stuff we both love), and it was technology which made our friendship possible. But I'm not a fan of technology. In fact, I've always want to go back to traveling the old-fashioned way. And I've been struggling to know whether such thing is possible in the age of Instagram, but let's see.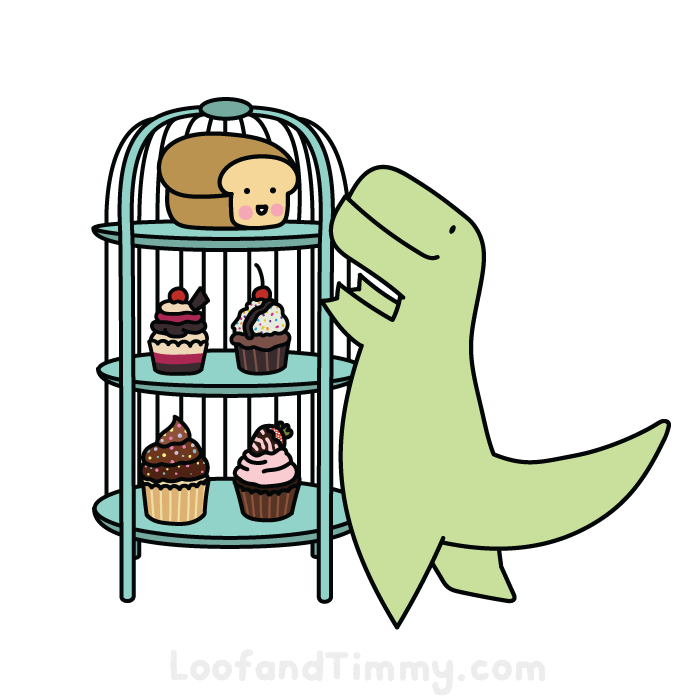 And oh, I'm sorry to disappoint you. This is NOT a love story.
AFTERNOON TEA IN HOTEL MAJAPAHIT SURABAYA with an Ex-Friend: Your thoughts?
I see you reached this far. After all, what's travel without some drama, anyway?