So, friends, this is my own version of "A Day in the Life of a Travel Blogger", and if I may add, …and a Professor".
As the saying goes, "You the same 24 hours as Beyonce" (Wait, is it really a quotable quote or just something I got from mindlessly scrolling at Tumblr when I was in college? Anyway.), and since Queen B has achieved a lot in her life, that means, we can, too.
I have a huge contention to that particular mindset, because it is not only time that's our consideration here. There are so many factors affecting success (like social status, living conditions, other responsibilities, even racial background and geographical origin). I'm not pretending a Harvard Business Review guru here or something, but I know you'll agree. I mean, you can't really compare everyone's situations and generalize about the sufficient value of time management, right?
As my homepage welcome write-up and my About Me page reveal, I have always wanted to travel, so bad. So bad that I want to make it my lifestyle and major source of income. I have been in the labor force for about 10 years already since I graduated from college, but I would always daydream about being somewhere during work. Sure, my current and previous jobs have provided me opportunities to travel to places of different categories, but in my heart, I still yearn for more.
I am currently working as an Assistant Professor in a university in Manila, and I should say Professors have the most flexible work schedule (it has its pros and cons, btw), which allows us to strategically plan vacations and other personal activities. Sure, occasionally we do business trips to attend conferences, summits, and other academic gatherings, but most of the time you will not get to explore the city where you went.
On the travel blogging side, the least I could do is to write about my experience visiting different destinations with the hope of helping other travelers along the way and to convince them that you do not need to quit your jobs to travel the world. A long weekend getaway in a nearby city would do, if a long weekend is all you've got at the moment.
In 2019 alone, I was able to squeeze in to travel to 6 countries (some of which are even multi-city travels) with a full-time job (and as promised, I will talk about how to travel with a full-time job in another post). I myself was astounded! Let's see how did that happen:
I spent 2018 Christmas and 2019 New Year's Eve in Brunei
I went on a vacation in Bali on April 2019 for my first term break of the year (I stayed at the beautiful Villa Koru)
I went to Singapore on July 2019 to present my academic research on ASEAN and West Philippine Sea Maritime Disputes in a conference
I went to Macau on September 2019 for my second term vacation
I went to Bangkok on October 2019 to present another academic research on Terrorism in Southeast Asia in another conference
As a side trip from Bangkok, I went to see Vientiane on October 2019 (where I cried like a baby on my flight back home)
I went to Surabaya on November-December 2019 for another academic gathering and had side trips to Jakarta and Mount Bromo. I was also able to visit other areas of East Java such as Probolinggo for a fieldwork.
The quantity just sounds "wow" but imagine the physical and mental implications of doing all those travels with a full-time job! After that year, I was contemplating on taking a break from traveling (it was exhausting and I got sick and all), but I really love blogging and helping people with information, so I don't think I need to stop. Simple: I love traveling, and if I can't afford to ditch my job to travel, then I have to do both.
Before I give you a tour of what my typical 'hustle day' looks like (both as a Professor and a travel blogger), let's put some factors into consideration:
As Full-Time Faculty Members in the university I am part of, we are given 12 teaching hours distributed to 4 days, so I have 3 teaching hours per day (sounds easy, huh?).
But since we are being paid for 40 hours a week, we allot 4 hours per day to prepare our lessons (yes, we rehearse our lessons as if we're performing, and mind you, it is freaking exhausting!). That's also the time we dedicate to prepare our slides and check essays/exams. 4 hours a day is not enough for that, sometimes we have to work on a weekend or bring work at home.
So what happens every Friday? Meetings. And other non-teaching related responsibilities! Those research papers we present at conferences? Those are 6000-10000 word-articles where we probably read around 10 books, 30-50-ish journal articles, and hundreds of online articles in order to produce them.
Wait, wait, wait, so how much time do you have left for blogging?
I would usually write long-form articles like these before bedtime. My academically-inclined being trained me to write 2000-ish words in one sitting. I write kinda fast.
Whenever I couldn't find time to write, I would write long-form captions on my Instagram account. This is something I do whenever the elevator queues are long, whenever I am waiting for a meeting to start, or whenever I am sipping my morning coffee.
Informative articles that involve photos would need 4-5 hours since you have to edit each and every photo you will post out there. 4-5 hours, assuming you have organized your thoughts and your data is ready.
I dedicate one whole day on a weekend to do blogging, alone.
ALSO READ: HOW TO BE A TRAVEL BLOGGER THIS 2020
I KNOW, I KNOW. IT SOUNDS EXHAUSTING!!! But what I will tell you about is the kind of ideal day that I have always planned to balance both my careers in teaching and travel blogging (which I cannot always follow because, sometimes, life just happens).
A DAY IN THE LIFE OF A TRAVEL BLOGGER: Shall we proceed?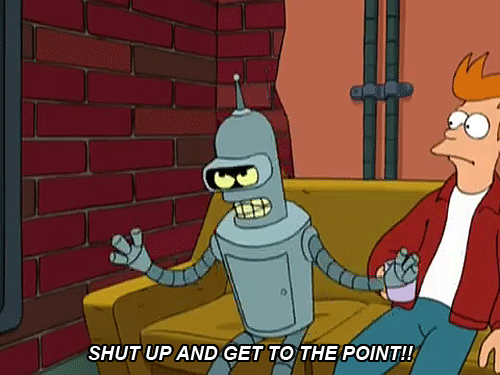 8AM: Prep!
Assuming my earliest class is at 915AM, I would wake up at 8AM and prepare. This is where I will basically eat breakfast, take a shower, and prepare for work.
930AM: Alexa, play "Work" by Rihanna
Since the building where I live is literally just next to the campus (Ha! I have zero commute time, guys!), I only have to go down the elevator of the building where I live, walk to the next building, and ride the elevator up to my classroom.
12PM: Eat and Blog
I am probably eating some Japanese curry rice (my favorite meal inside the campus) on my desk that I bought at the student cafeteria while thinking about what should I write about for my blog and/or which photo should I post next on Instagram and what kind of caption I have to write. I might also be editing a photo while eating. Most of the time I eat alone because faculties teach on different schedules. Sometimes I am lucky enough if there is a semester where I get a same break time with another faculty, in which case we could go to lunch together or something.
4PM: Alexa, play "Work from Home" by Fifth Harmony
I might be done teaching at this point in time of the day (btw, everyday I teach on different times of the day and some classes are separated by breaks), but I have to stay in the office to catch up with updates and announcements, say hi to my colleagues, and prepare for my classes in the next few days.
If I'm feeling like it, I would immediately check the homework that my students just turned in that day. Otherwise, it will pile up like the Empire State Building and I inevitably deal with it by either swimming with test papers in bed, checking essays during a flight, or occupying a 24-hour coffee shop to work on them, only to return some papers with coffee stains on it (hehe sorry students!).
6PM: Do we have time for horror stories here?
Since the building where our office is has a reputation of getting scary at nighttime (I studied in the same university for college, btw, and that building was our old library, if you get what I mean), I avoid to be the last person to leave, in which case, I will be the one to turn off all the lights before I leave.
615PM: Me Time, Everytime!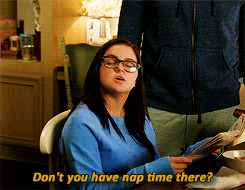 Again, with zero commute time, I am free to do whatever I want at this point! I would perhaps do grocery shopping, eat my dinner, go to the gym, and watch some feel-good shows if ever I dealt with crazy situations inside the classroom during that day.
Oh, I am very easy to please. Stress and anxiety can be relieved by as simple as (re)watching FRIENDS with some fast food or taking a cold shower while singing some Westlife songs at the top of my lungs. Sometimes I would hangout alone in a coffee shop because personally, I found coffee to be effective in elevating my mood. If I am lucky to have a friend/s who's/are not busy enough to hangout with me, then good. Otherwise, I'm used to live alone and do most things alone, and I'm comfortable with it.
9PM: Blog!
I would probably sit with my laptop and try to produce something for this blog and finalize the Instagram post I have been contemplating about during lunch. If I have to interact with friends online and engage with my followers, it happens around this time. I would make it a point to sleep by 12 midnight, so I try to maximize and produce something of quality in that 3 hours remaining. After all, I will repeat, as much as I want to do this in a full-time capacity, I just can't afford it (yet!) and everything on this blog and my Instagram account is produced by a one-man team, which is me.
11-12 midnight: Podcast and Chill
I would listen to some educational/news/politics podcasts to sleep.
I felt really exhausted about writing all of those! I actually never knew that my days are usually packed like that had I not written about it. However, sorting everything out by writing this article made me realize some important things:
I can't imagine doing travel blogging with a real 8-5 job where you have no control about what happens to your 8 hours during the day (Of course, in my experience as a previous desk job employee, there were days when there is not much work where I can spend some time focusing on my blog. But that's something I'm not advocating for.)
Having different teaching hours per day requires an advanced level of scheduling and time management, especially if you have side hustles like travel blogging.
As another saying goes, it's not gonna feel like work if you're happy with what you're doing. My day might sound exhausting to some, but to be honest the fulfillment it brings is something I am not yet ready to trade with any other kind of work. (I also have some down *like downnnnn days*, but there are no challenges that we can't overcome. Trust me.)
Before my takeaway speech, I was reminded of an Instagram follower who commented in one of my posts, saying how "lucky" I am to have been living the life of travel with a full-time job while she can't since she have a business that she can't just leave and go somewhere.
First of all, I am not living the life of travel. With the 2019 travel history I provided just earlier, I only squeezed in travels during business trips and term breaks. Second, I hate it when people use the word "lucky" to pertain to the life I have. Obviously she has no idea about all the hard work I have to put up to reach this point. Do you want me to talk about my childhood traumas, struggle to financial freedom, and mental health breakdowns? I bet not. Lastly, this is something I would always live by: If I find myself creating some excuses over something, it means I don't want them bad enough. (Does that make sense?)
A Day in the Life of a Travel Blogger with a Full-Time Job: Your Thoughts?
Oh, I see you've reached this far! After all, what's travel (or life) without some drama, anyway?